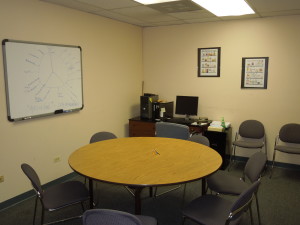 RSA provides a full range of training programs, consultation services, and intern/externship programs.  These services are provided to professional care providers, social service and mental health agencies, the legal community, probation and parole departments, victim service agencies, schools, degree students, and community organizations.
Training and consultation services are offered on topics related to evaluation, treatment, team participation and functioning, risk assessment, current research related to recidivism and treatment effectiveness, child pornography (images of children being sexually assaulted), Internet sexual crimes, community supervision of sexual offenders, and working with developmentally delayed clients, among other timely and relevant topics and areas of interest.
RSA has provided formal trainings and consultations to probation and parole officers, social service agencies, offense specific treatment providers, judges, attorneys, group home and foster parents, developmentally delayed service providers, and victim therapists among others, as well as having given formal presentations upon invitation at both statewide and national conferences.
Training:
Training packages are specifically tailored to the individual needs of the contracting group or agency.  The curriculum can be broadly or narrowly focused while comprehensively addressing the area or areas of focus.  Training formats include formal lecture presentations, audio-visual presentations, demonstration, case illustration, and question/answer sessions.  RSA is able to address the training needs of both large and small groups, as well as individuals.
Consultation:
Professional consultation is available to both individuals and agencies.  Consultation services are provided in the areas of conducting specialized evaluations, report formats and review, treatment plan development, treatment implementation, program evaluation and development, supervision, and an array of specialized assessment and treatment procedures.
Internships and Externships:
RSA has partnered with several local colleges and universities, including the University of Denver, Regis, Metro, Colorado College, Denver Seminary, and the University of Northern Colorado, to provide students with a rich and meaningful educational experience that exposes them to the assessment and treatment of sexual offenders, as well as to the treatment and community supervision team models.
Interns are provided with unique opportunities to explore different aspects of our multifaceted program, and to begin to develop the knowledge and therapeutic skills necessary to work with a sex offender population.  This is accomplished by providing an intern the opportunity to participate on the agency treatment team, as well as opportunities to observe and participate in a variety of treatment, assessment, and evaluation sessions.
Externships are also available to professionals seeking to gain exposure to this challenging population, as well as an opportunity to enhance insight and build knowledge and skills specific to a sex offender population.
For information concerning any of our training and /or consultation services, please contact:
              Clinical Director
              RSA, Inc.
              1410 Vance Street, Suite 107
              Lakewood, CO  80214
              Phone:  303-232-5749 x1129
              Fax:  303-232-1715
For information regarding our internship or externships programs, please contact:
Clinical Director
              RSA, Inc.
              1410 Vance Street, Suite 107
              Lakewood, CO  80214
              Phone:  303-232-5749 x1129
              Fax:  303-232-1715